Rapid Assault Tactics 16.5-Hour Seminar
28 March 2014 @ 18:00

-

30 March 2014 @ 18:00
Join KSAMA as we host a weekend-long Rapid Assault Tactics Seminar, led by Sifu Cat Fitzgerald, during which participants will learn and practice the following: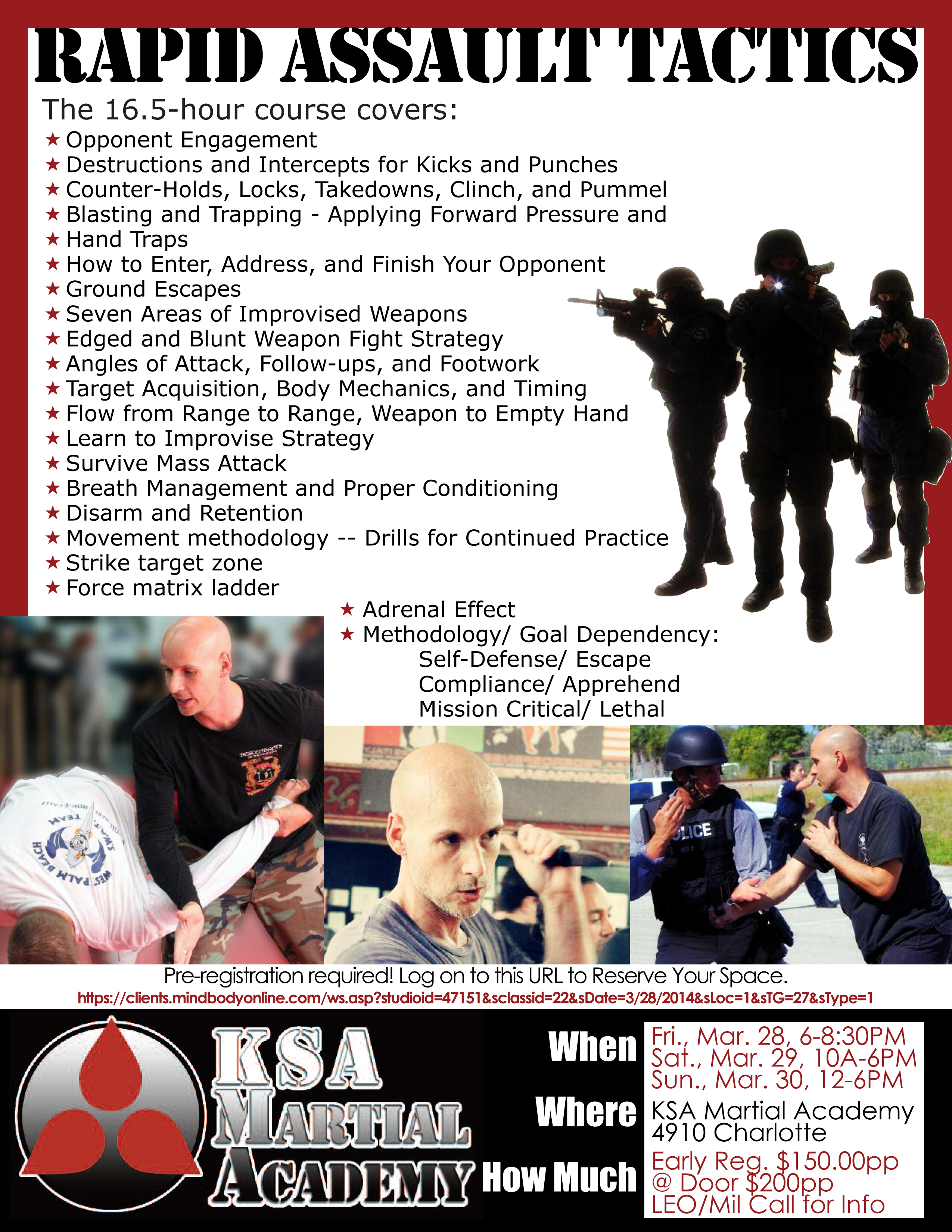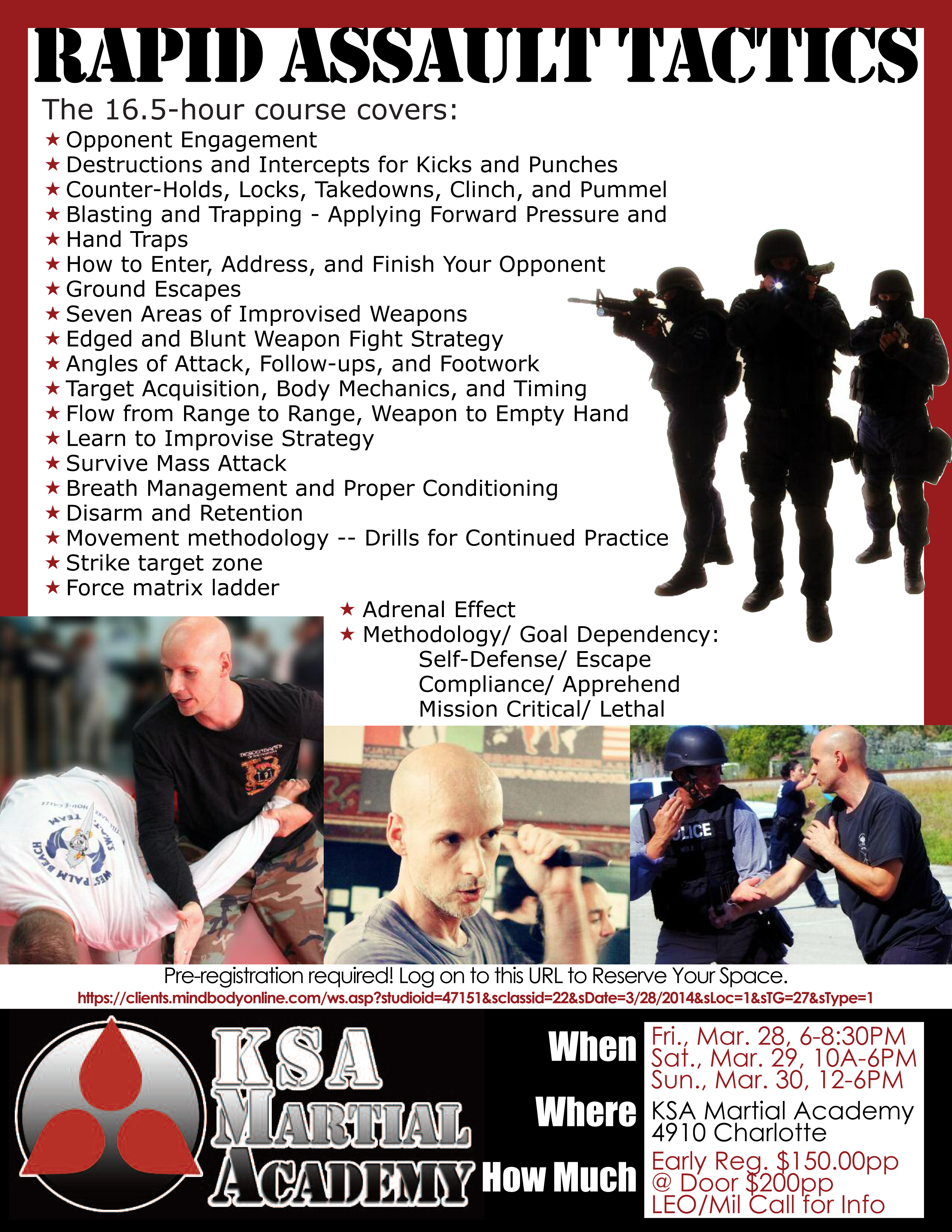 •Opponent Engagement
•Destructions and Intercepts for Kicks and Punches
•Counter-Holds, Locks, Takedowns, Clinch, and Pummel
•Blasting and Trapping – Applying Forward Pressure and Hand Traps
•How to Enter, Address, and Finish Your Opponent
•Ground Escapes
•Seven Areas of Improvised Weapons
•Edged and Blunt Weapon Fight Strategy
•Angles of Attack, Follow-ups, and Footwork
•Target Acquisition, Body Mechanics, and Timing
•Flow from Range to Range, Weapon to Empty Hand
•Learn to Improvise Strategy
•Survive Mass Attack
•Breath Management and Proper Conditioning
•Disarm and Retention
•Movement methodology — Drills for Continued Practice
•Strike target zone
•Force matrix ladder
•Adrenal Effect
•Methodology/ Goal Dependency:
Self-Defense/ Escape
Compliance/ Apprehend
Mission Critical/ Lethal
School Instructors/ Owners: While this is not an Instructor Certification seminar, you will be able to take back Drills, Practice Material, and Information to share with your students. Please feel free to contact Sifu Liz Cat Fitzgerald for more information.
Friday, Mar. 28, 6-8:30PM
Saturday, Mar. 29, 10AM-6PM
Sunday, Mar. 30, 12PM-6PM
Pre-registration is required. Click Here to Register: https://clients.mindbodyonline.com/ws.asp?studioid=47151&sclassid=22&sDate=3%2F28%2F2014&sLoc=1&sTG=27&sType=1
Early bird registration: $150pp.
At the Door: $200pp.
LEO/MIL/EDU and Group Discount Information, please email us for more information.
Minimum age requirement: 16 y.o. with written parental consent.